We have been learning about different types of bridges during Learn for Life.
Yesterday we learned that the St. Johns Bridge was a suspension bridge.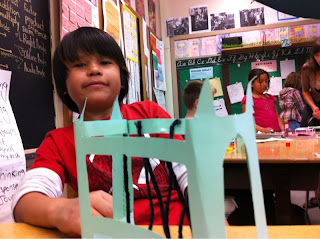 We built paper models of the St. Johns bridge.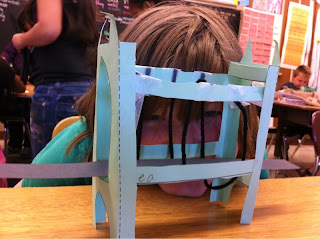 We used yarn for the suspension piece.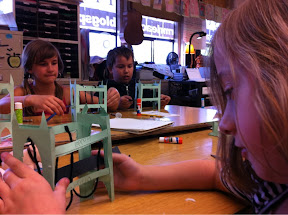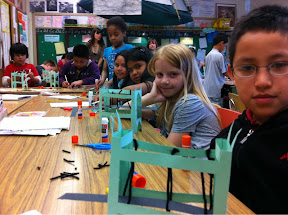 Ms. Elisa helped us put them together.
You can see all our bridges up outside Room 12.