Julie came into our school and brought a class set of digital cameras.
She taught us how to take great photographs.
This spring, through a grant from
The Right Brain Initiative
, our school was able to have award winning New York Times photographer
Julie Keefe
come in and teach the children how to find
the best part of themselves.
We took turns trying to capture "The Best Part of Themselves"
We took a ton of photos!
We chose the best picture and used them to write our poems.
Mr. Fairbanks
built us a beautiful wood frame to hang all of our poems on.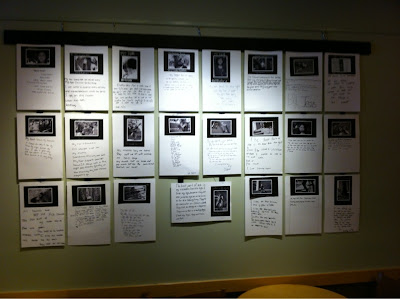 The folks at the St. Johns Starbucks believe we are great artists and decided to make our class their featured artists for May!