Once a week we get TIME (for kids) delivered to our class. Not only does it develop your 3rd Grader's reading comprehension, it's a great addition to our Social Studies program and frequently leads to questions about current events, geography, history and science.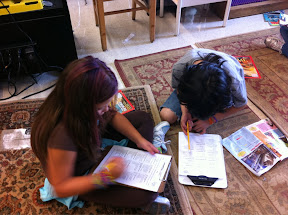 The kids partner read the magazine.
They fill out a comprehension quiz at the end.
We also meet in small groups.