It is a brand new year and we (and the rest of Portland Public Schools) launched into a brand new math curriculum this week. Your 3rd grader has been working really hard.
We made people glyphs that told a lot of information about how we felt about Math. Ask your 3rd Grader what their people glyph said about them.
We grouped our glyphs by several different traits.
We've also been talking about our new calendar and what each day's calendar piece measures.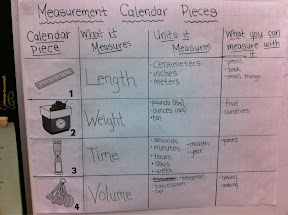 Ask your 3rd Grader what measurement tools they can find around the house- and what they measure.