Thanks to our wonderful PTA for scooping out a great Ice Cream Social after school today.
Chevella worked the Vanilla . . .
Doris dished the mint. . .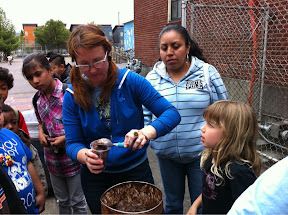 While Justine unloaded the Chocolate. Big thanks to our award winning PTA for all their tireless efforts this year making James John a great place to grow.