PAST&E stopped by today and put on a really cool tennis camp for the kids.
Emily learned how to swing a racquet.
Trinity, Nani and Katlyn worked on their returns.
Diego worked on his eye hand coordination.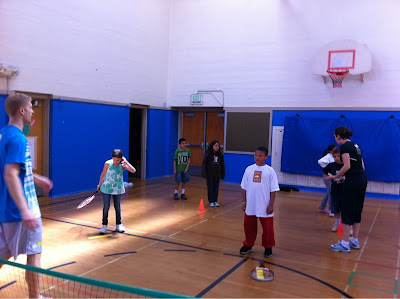 Taylor, James and Deondre are in PAST&E this year and love it.
Look for
PAST&E
next fall through our SUN School offerings.