Each week of April our class will be learning about and publishing a different form of Poetry.
Today we read:
Next we tried writing our own list poems.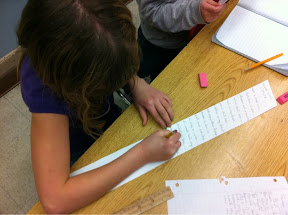 Then we cut paper into shapes that represented out poems and wrote our poems on them.
Emilyn is writing a poem about her hands.
Elias is writing a poem about Guatemala.
Jesus wrote a poem about things he found in his desk. (His paper is in the shape of his desk from the back.)