Yesterday we had 68 folks go to
Wordstock
!
We had a great time, thanks again to Wordstock and our Award Winning James John PTA for getting us there and back!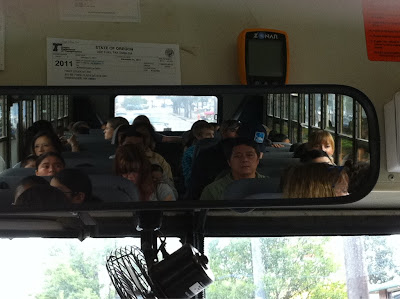 We were able to have a private, super secret meeting with one of our favorite authors Pseudonymous Bosch.
A few of our kids volunteered to help Mr. Bosch with is talk.
Pseudonymous is a very secretive man.
We were also able to get some books signed!
Whole families attended! Some of them in disguise.
It was a crazy fun time!